Hey guys! Here are my new business cards for 2011! I made them at the end of July so I could hand out my updated business cards while on my vacation to NYC networking to other designers, friends, industry professionals, and cute boys. *cough cough*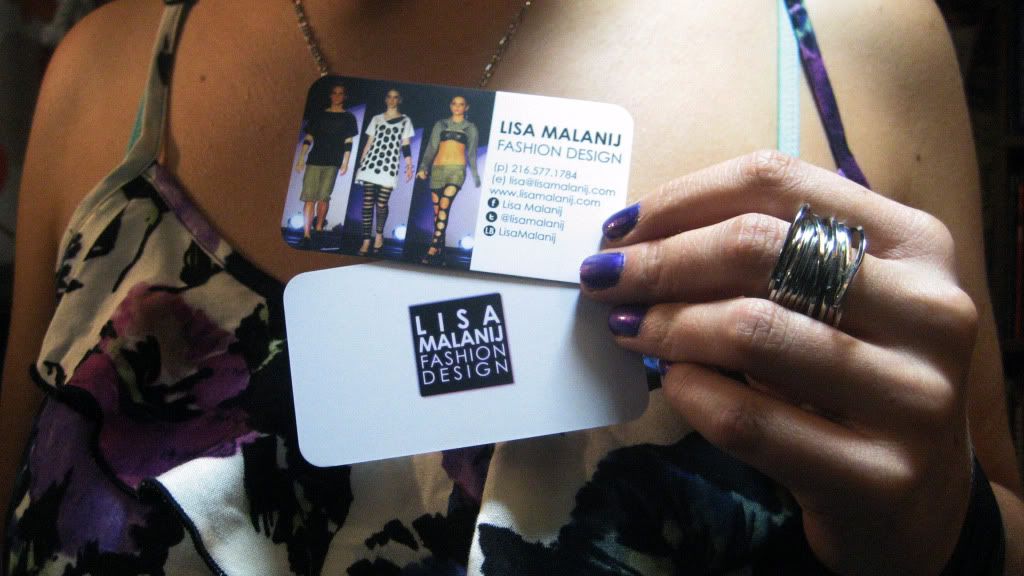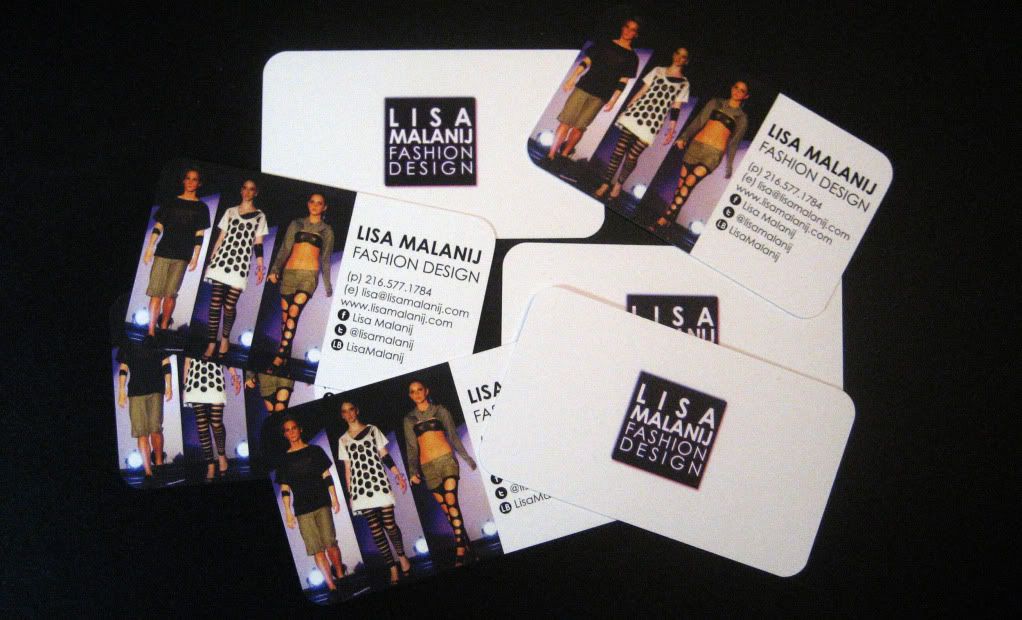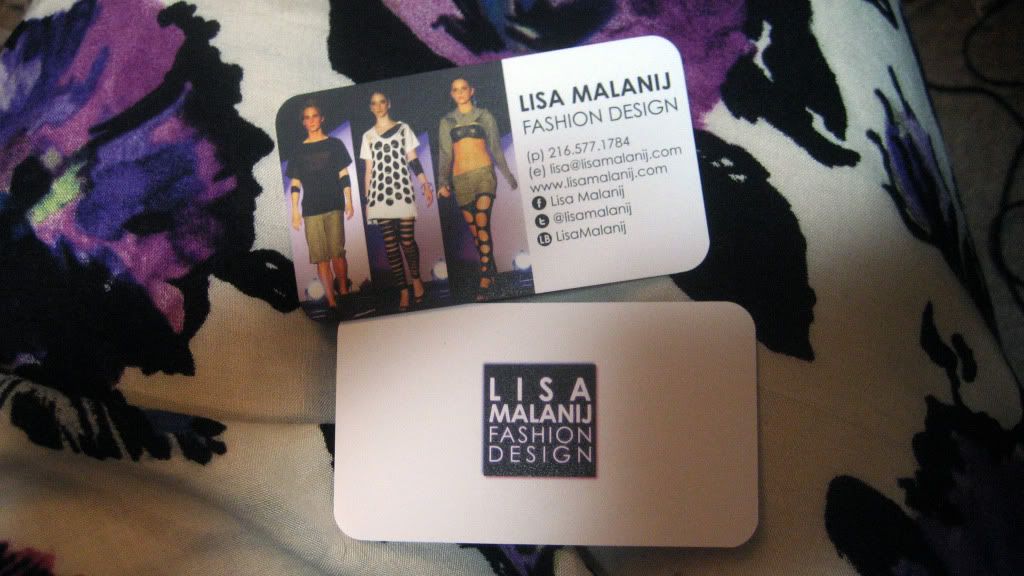 I designed them myself using runway photos by Thadd Fiala of my CIRCLE.SQUARE collection in Cincinnati Fashion Week 2010. My graphic designer dad kind of helped me with the typeface. I love them!
I had two other previously awesome business card designs which had a limited printing. So my business cards are kind of like collectible trading cards! Which ones do you have? BTW if you want one of my business cards just tell me next time you see me, send me an email with your address, or take me out for coffee, dinner, or drinks to network. J/K :]
My first was designed by my web designer,
Mike Stone
. Can you see the optical illusion hidden message? This design is majorly awesome!
My second card was designed by Emily Outz, who is also modeling my blue triangle dress in the photo. She's a lady of many talents.
And of course all talk of business cards will forever remind me of that scene in American Psycho. My God, it even has a watermark...